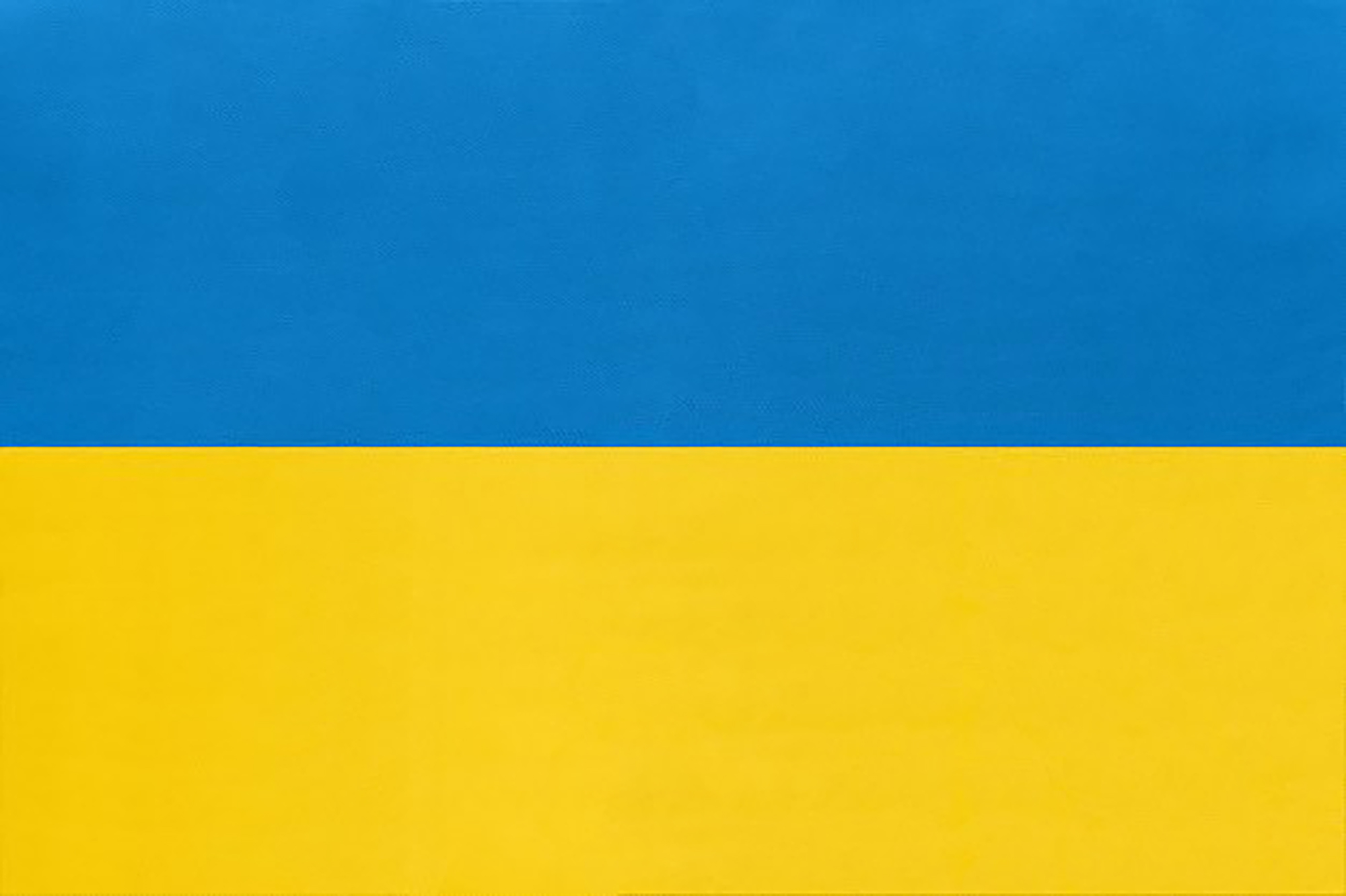 SALIS Statement of Solidarity with the People of Ukraine
As the Salzburg International School community continues to exemplify incredible
resilience in the face of the Covid-19 pandemic, we want to acknowledge our families and
friends, neighbors and partners in crisis wherever they may be. We stand with the people
of Ukraine, offering our solidarity and sympathy toward anyone experiencing pain and
loss, and we join with all people of good will working toward a swift and peaceful end to
this untenable brutality.
As a global community representing over 50 countries, we believe in caring for and
learning from each other. We do not tolerate discrimination or violence in any form, and
we work together to confront and dispel disinformation. We teach our children to make
sound decisions using credible, reliable sources and research, and we want to encourage
all of our families to speak about current events together in clear and mindful terms. We
believe in the dignity of all human beings and the common decency of humanity to
consider each other's needs in times of uncertainty.
Beginning this week, we have accepted several Ukrainian students into our classes and
community, and we anticipate opening our doors to others in the coming days. The SALIS
community is ready to welcome these young people, and we are so very proud of our
students for creating such a welcoming and warm environment for them. Furthermore,
we have SALIS families taking in displaced children, and we want to thank them for
trusting us to care for the larger community in this way.
We are currently working with several partners and organizations in and around Salzburg
to gather educational resources for our current students and those joining us temporarily.
We are mobilizing support networks to assist us in responsible service efforts, and we are
digging in to find creative solutions in these most challenging times. We at SALIS
understand that raising our children to be good people in the world is our common goal,
and it is through open-minds and open-hearts that we will succeed.
Salzburg, March 14th, 2022
Get the Austrian Matura and an International Diploma at Salzburg's First Public International School at Bundesgymnasium Zaunergasse
SALIS – Salzburg International School. Our answer to a globalised world. In our International Programme we embed our pupils in a particular learning atmosphere where German-speaking learners study together with children of an international, English-speaking background. Our school is an intercultural environment where we teach our pupils to become open-minded and critical citizens who care for the world they live in.
We are the only public international school in Salzburg that enables pupils to graduate with two diplomas, the Austrian Matura and an International Diploma. Studying at SALIS means choosing the ideal education for a successful career in a global world and where the learner's personality takes center stage.
BENEFIT FROM TWO SCHOOL DIPLOMAS
At SALIS, students have the unique chance of acquiring two diplomas. We prepare our students for the Austrian Matura and the IB Diploma, a prestigious international certificate granting access to top universities worldwide. A wide range of foreign languages and optional courses such as "International Studies" complete the international focus of our school.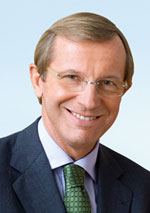 Dr. Wilfried Haslauer Governor of Salzburg
"Language is the key to our world. Finally, we have a school that reflects the significance of our province as host to not only numerous multinational corporate headquarters but also to millions of guests from all over the world. The International School at Bundesgymnasium Zaunergasse – SALIS – closes a gap in the educational landscape of Salzburg. Thanks to the efforts of Principal Mag. Josef Zehentner and Bildungsdirektor Dipl. Päd. Rudolf Mair, it has now become possible to graduate with an international diploma from a Salzburg state school and thus lay the cornerstone for a career in our globalised world."
THE INTERNATIONAL PROGRAMME
From ages 11 – 14, teaching is delivered in both English and German. Our international classroom benefits all learners, as international pupils will reach full mastery in the German language while local German-speaking children rapidly develop a level of English which is near native across the entire subject spectrum. In the upper-level grades (ages 15 – 18), English is the main language of instruction.
In our International programme, teaching is delivered by German- and English-speaking teaching staff. In a selection of subjects, we offer team teaching by Austrian teachers supported by staff with English as a mother tongue. 
True to our mission, we welcome open-minded learners from all over the world who are ready for the academic challenge of bilingual teaching. While we don't expect applicants to SALIS to be fluent in both English and German, successful applicants are able to participate in the classroom in at least one of these two languages.
The International Programme is suitable for:
• Native speakers of German who seek the challenge of going beyond the requirement of the Austrian curriculum
• Native speakers of English whose parents are resident in or around Salzburg and who look for the possibility of an international school diploma
• Graduates from International Primary Schools
The deadline for completing the registration step for entry into Year 1 2023/24 is 17:00, Monday 19th December 2022.
The oral and written parts of the Year 1 admissions assessment will take place on 13th and 14th January 2023.
Registration is a necessary condition for being able to sit the admissions assessment. 
Click on the button below to find out more about admissions.
BG Zaunergasse is a non-fee-paying Austrian state day-school. To cover additional costs, the SALIS International Programme carries a contribution of € 78 per school month (€780 per school year).
SALIS PARENTS ASSOCIATION

All parents of SALIS students are members of the SALIS parents association. We are an active community to support our children. We share one passion: to help our children become motivated international students who are ready to meet the challenges of our time.
All parents of SALIS students are members of the SALIS parents association. We are an active community to support our children. We share one passion: to help our children become motivated international students who are ready to meet the challenges of our time.
Friends of Salis is a fundraising programme that aims at supporting Salzburg International School. Find out here how to become a Friends of SALIS .

SALIS stands for a dedicated community of students, teachers, parents and appreciative partners from the Salzburg economy who – financially and substantially – support SALIS.
We would like to thank our SALIS sponsors for their commitment and support in building with us a successful international state school.

Main sponsor | Hauptsponsor: Witschaftskammer Salzburg


Partner sponsors | Partnersponsoren:
W&H Dentalwerk Bürmoos GmbH | Industriellenvereinigung Salzburg Salzburg AG | Austrocel Hallein
Associate sponsor | Nebensponsor: SKIDATA
CONTACT
We are looking forward to welcoming young people to our high-quality international school programme at Salzburg International School!
You can also reach us by phone +43 662/43 96 16-40 during our office hours:
Monday: BENZ: 12:45-13:35; FLAN: 10:30-12:30; WIND: 08:45-11:45
Tuesday: BENZ: 10:50-11:40; FLAN: 10:30-12:30; WIND: 11:45-13:35
Wednesday: BENZ: 13:35-14:25; FLAN: 09:45-12:40
Thursday: BENZ; 11:45-12:40; FLAN: 09:45-12:40; WIND: 09:45-13:35
Friday: BENZ: 10:50-12:40; WIND: 09:45-10:35, 11:45-13:35
Für den Inhalt verantwortlich:
Verein zur Förderung des bilingualen Unterrichts und der internationalen Klasse am BG Zaunergasse.
Zaunergasse 3
A-5020 Salzburg
AUSTRIA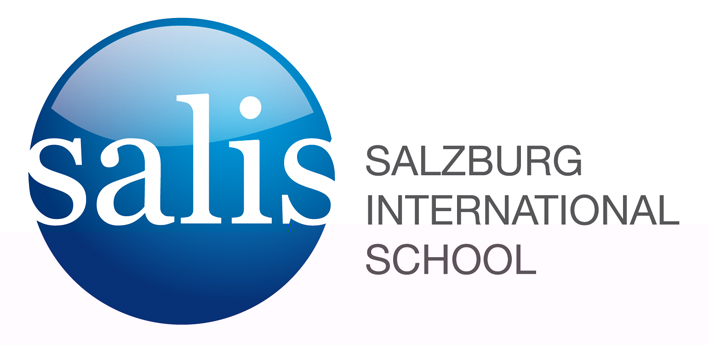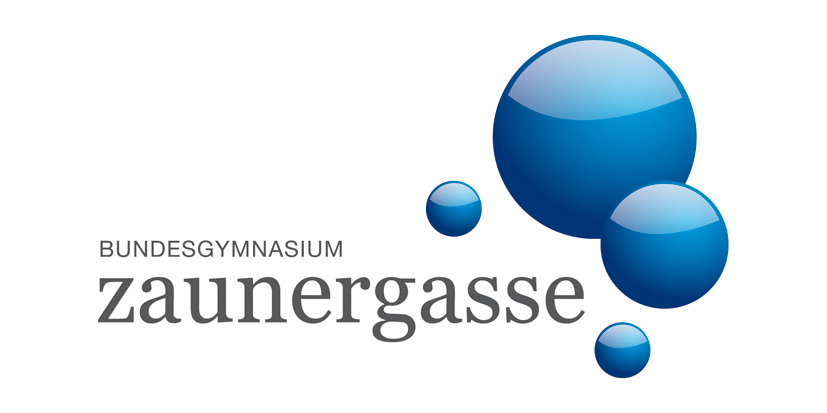 Datenschutzerklärung
Datenschutz
Wir haben diese Datenschutzerklärung (Fassung 04.06.2018-211062089) verfasst, um Ihnen gemäß der Vorgaben der EU-Datenschutz-Grundverordnung zu erklären, welche Informationen wir sammeln, wie wir Daten verwenden und welche Entscheidungsmöglichkeiten Sie als Besucher dieser Webseite haben.
Leider liegt es in der Natur der Sache, dass diese Erklärungen sehr technisch klingen, wir haben uns bei der Erstellung jedoch bemüht die wichtigsten Dinge so einfach und klar zu beschreiben.
Automatische Datenspeicherung
Wenn Sie heutzutage Webseiten besuchen, werden gewisse Informationen automatisch erstellt und gespeichert, so auch auf dieser Webseite.
Wenn Sie unsere Webseite so wie jetzt gerade besuchen, speichert unser Hostingprovider (Neue Medien Muennich GmbH, Hauptstr. 68, D-02742, Friedersdorf, Germany) auf seinen Webservern automatisch Daten wie
die Adresse (URL) der aufgerufenen Webseite
Browser und Browserversion
das verwendete Betriebssystem
die Adresse (URL) der zuvor besuchten Seite (Referrer URL)
den Hostname und die IP-Adresse des Geräts von welchem aus zugegriffen wird
Datum und Uhrzeit
In der Regel werden Webserver-Logfiles zwei Wochen gespeichert und danach automatisch gelöscht. Wir geben diese Daten nicht weiter, können jedoch nicht ausschließen, dass diese Daten beim Vorliegen von rechtswidrigem Verhalten eingesehen werden.
Speicherung persönlicher Daten
Persönliche Daten, die Sie uns auf dieser Website elektronisch übermitteln, wie zum Beispiel Name, E-Mail-Adresse, Adresse oder andere persönlichen Angaben im Rahmen der Übermittlung eines Formulars oder Kommentaren im Blog, werden von uns gemeinsam mit dem Zeitpunkt und der IP-Adresse nur zum jeweils angegebenen Zweck verwendet, sicher verwahrt und nicht an Dritte weitergegeben.
Wir nutzen Ihre persönlichen Daten somit nur für die Kommunikation mit jenen Besuchern, die Kontakt ausdrücklich wünschen und für die Abwicklung der auf dieser Webseite angebotenen Dienstleistungen und Produkte. Wir geben Ihre persönlichen Daten ohne Zustimmung nicht weiter, können jedoch nicht ausschließen, dass diese Daten beim Vorliegen von rechtswidrigem Verhalten eingesehen werden.
Wenn Sie uns persönliche Daten per E-Mail schicken – somit abseits dieser Webseite – können wir keine sichere Übertragung und den Schutz Ihrer Daten garantieren. Wir empfehlen Ihnen, vertrauliche Daten niemals unverschlüsselt per E-Mail zu übermitteln.
Rechte laut Datenschutzgrundverordnung
Ihnen stehen laut den Bestimmungen der DSGVO und des österreichischen Datenschutzgesetzes (DSG) grundsätzlich die folgende Rechte zu:
Recht auf Berichtung (Artikel 16 DSGVO)
Recht auf Löschung ("Recht auf Vergessenwerden") (Artikel 17 DSGVO)
Recht auf Einschränkung der Verarbeitung (Artikel 18 DSGVO)
Recht auf Benachrichtigung – Mitteilungspflicht im Zusammenhang mit der Berichtigung oder Löschung personenbezogener Daten oder der Einschränkung der Verarbeitung (Artikel 19 DSGVO)
Recht auf Datenübertragbarkeit (Artikel 20 DSGVO)
Widerspruchsrecht (Artikel 21 DSGVO)
Recht, nicht einer ausschließlich auf einer automatisierten Verarbeitung — einschließlich Profiling — beruhenden Entscheidung unterworfen zu werden (Artikel 22 DSGVO)
Wenn Sie glauben, dass die Verarbeitung Ihrer Daten gegen das Datenschutzrecht verstößt oder Ihre datenschutzrechtlichen Ansprüche sonst in einer Weise verletzt worden sind, können Sie sich bei der Aufsichtsbehörde beschweren, welche in Österreich die Datenschutzbehörde ist, deren Webseite Sie unter https://www.dsb.gv.at/ finden.
Cookies
Unsere Website verwendet HTTP-Cookies um nutzerspezifische Daten zu speichern.
Ein Cookie ist ein kurzes Datenpaket, welches zwischen Webbrowser und Webserver ausgetauscht wird, für diese aber völlig bedeutungslos ist und erst für die Webanwendung, z. B. einen Online-Shop, eine Bedeutung erhält, etwa den Inhalt eines virtuellen Warenkorbes.
Es gibt zwei Arten von Cookies: Erstanbieter-Cookies werden von unserer Website erstellt, Drittanbieter-Cookies werden von anderen Websites (z. B. Google Analytics) erstellt.
Man unterscheidet drei Kategorien von Cookies: unbedingt notwendige Cookies um grundlegende Funktionen der Website sicherzustellen, funktionelle Cookies um die Leistung der Webseite sicherzustellen und zielorientierte Cookies um das Benutzererlebnis zu verbessern.
Wir nutzen Cookies, um unsere Webseite nutzerfreundlicher zu gestalten. Einige Cookies bleiben auf Ihrem Endgerät gespeichert, bis Sie diese löschen. Sie ermöglichen es uns, Ihren Browser beim nächsten Besuch wiederzuerkennen.
Wenn Sie dies nicht wünschen, so können Sie Ihren Browser so einrichten, dass er Sie über das Setzen von Cookies informiert und Sie dies nur im Einzelfall erlauben.
Sie können jederzeit Cookies, die sich bereits auf Ihrem Computer befinden, löschen oder Cookies deaktivieren. Die Vorgangsweise dazu ist nach Browser unterschiedlich, am besten Sie suchen die Anleitung in Google mit dem Suchbegriff "cookies löschen chrome" oder "cookies deaktivieren chrome" im Falle eines Chrome Browsers oder tauschen das Wort "chrome" gegen den Namen Ihres Browsers, z. B. edge, firefox, safari aus.
Wenn Sie uns generell nicht gestatten, Cookies zu nutzen, d.h. diese per Browsereinstellung deaktivieren, können manche Funktionen und Seiten nicht wie erwartet funktionieren.
Google Fonts Datenschutzerklärung
Wir verwenden Google Fonts der Firma Google Inc. (1600 Amphitheatre Parkway Mountain View, CA 94043, USA) auf unserer Webseite. Die Verwendung von Google Fonts erfolgt ohne Authentisierung und es werden keine Cookies and die Google Fonts API gesendet. Sollten Sie ein Konto bei Google haben, werden keine Ihrer Google-Kontodaten an Google während der Nutzung von Google Fonts übermittelt. Google erfasst lediglich die Nutzung von CSS und der verwendeten Fonts und speichert diese Daten sicher. Mehr zu diesen und weiteren Fragen finden Sie auf https://developers.google.com/fonts/faq.
Welche Daten von Google erfasst werden und wofür diese Daten verwendet werden, können Sie auf https://www.google.com/intl/de/policies/privacy/ nachlesen.
Google Maps Datenschutzerklärung
Wir verwenden Google Maps der Firma Google Inc. (1600 Amphitheatre Parkway Mountain View, CA 94043, USA) auf unserer Webseite.
Durch die Nutzung der Funktionen dieser Karte werden Daten an Google übertragen. Welche Daten von Google erfasst werden und wofür diese Daten verwendet werden, können Sie auf https://www.google.com/intl/de/policies/privacy/ nachlesen.
Quelle: Erstellt mit dem Datenschutz Generator von firmenwebseiten.at in Kooperation mit signalkraft.at